Dr. Amir Mofidi
Post-Doctoral Fellow
PhD, Occupational Health Economics, Tarbiat Modares University (TMU), Iran
Staff extension
416-927-2027 ext. 2176
Amir Mofidi is a post-doctoral fellow at the Institute for Work & Health.
Mofidi earned his PhD in occupational health economics at Tarbiat Modares University (TMU) in Iran. Mofidi also has a master's degree in industrial hygiene and a bachelor's degree in industrial engineering.
Mofidi's doctoral research explored the development of a framework for economic evaluations of OHS interventions under uncertain conditions and/or with incomplete information. Mofidi joined the Institute as a visiting researcher in 2017, while completing his PhD, to work on an evaluation of prevention strategies for reducing the future risk of occupational lung cancer in the Ontario construction industry. He also worked on an evaluation of the economic burden of occupational injury and illness in five European Union (EU) countries, and an economic evaluation of caregiver-friendly workplace policies.
Mofidi's current research at the Institutes lies at the intersection of occupational health and safety and economics. It includes workplace and system-level economic studies such as the estimation of the economic burden of occupational injuries and illnesses, the economic evaluation of OHS interventions, and the socio-economic burden of work disability.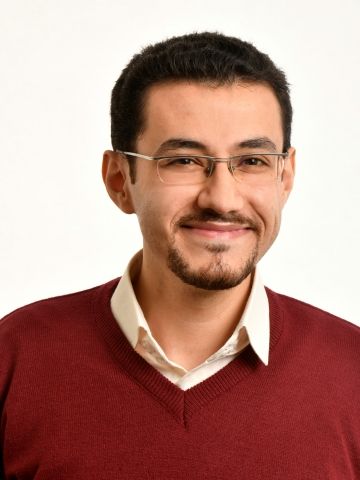 "Moral, legal and economic reasons are usually considered  the primary motives for investing in occupational health and safety. My research looks at the economic and social costs and benefits of occupational health and safety, as I believe rigorous research on their magnitude can help inform priority-setting when investing scarce resources. Many of the indirect and intangible benefits of workplace health and safety are not well documented and, through my work, I can help bring to light this hidden part of the costs-and-benefits iceberg." – Dr. Amir Mofidi