Dr. Amir Mofidi
Post-Doctoral Fellow
PhD, Occupational Health Economics, Tarbiat Modares University (TMU), Iran
Staff extension
416-927-2027 ext. 2176
Amir Mofidi is a post-doctoral fellow at the Institute for Work & Health.
Mofidi earned his PhD in occupational health economics at Tarbiat Modares University (TMU) in Iran. His doctoral research explored the development of a framework for economic evaluations of OHS interventions under uncertain conditions and/or with incomplete information. Mofidi also has a master's degree in industrial hygiene and a bachelor's degree in industrial engineering.
Mofidi joined the Institute as a visiting scientist in 2017 to work with Dr. Emile Tompa on a study looking at the burden of occupational cancers. He continues to work with Dr. Tompa, taking part in other Institute for Work & Health economic studies. These include the evaluation of prevention strategies for reducing the future risk of cancer in Ontario construction industries and the economic burden of occupational injury and illness in five European Union (EU) countries.
Before joining the Institute, Mofidi worked as a researcher assistant at TMU on several occupational health and safety (OHS) guidelines for different industrial sectors.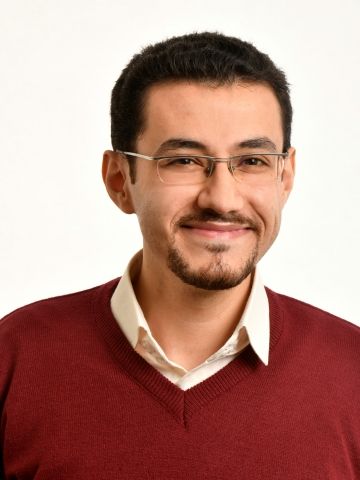 Publications
Mofidi A, Tompa E, Williams A, Yazdani A, Lero D, Mortazavi SB. Impact of a caregiver-friendly workplace policies intervention: a prospective economic evaluation. Journal of Occupational and Environmental Medicine. 2019;61(6):461-468. doi:10.1097/JOM.0000000000001564.
Mofidi A, Tompa E, Spencer J, Kalcevich C, Peters CE, Kim J, Song C, Mortazavi SB, Demers PA. The economic burden of occupational non-melanoma skin cancer due to solar radiation. Journal of Occupational and Environmental Hygiene. 2018;15(6):481-191. doi:10.1080/15459624.2018.1447118.