Educators lack protection in-class and support online, studies find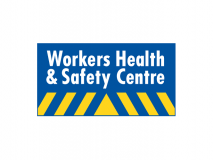 Educators have worked on the pandemic frontlines from day one but until now few studies have examined how evolving teaching conditions impact their health and safety.
Two recent peer-reviewed studies by the Occupational Health Clinics for Ontario Workers (OHCOW) and the Institute for Work & Health (IWH) shed light on the impacts of COVID upon educators. A lack of workplace protective measures and support for those teaching online have taken a huge toll on educators' mental and physical health.
Media outlet
Workers Health & Safety Centre