Dr. Heather Johnston
Ralph McGinn Post-Doctoral Fellow
PhD, Kinesiology and Health Science, York University
Staff extension
416-927-2027 ext. 2230
Dr. Heather Johnston is a Ralph McGinn Post-Doctoral Fellow at the Institute for Work & Health, funded through WorkSafeBC.
Johnston holds a PhD in kinesiology and health science, as well as a diploma in health psychology, from York University in Toronto. She earned her MSc in kinesiology from Dalhousie University in Halifax. Prior to her current position, Johnston was a research analyst at the Institute.
With a background in biomechanics and ergonomics, Johnston's earlier research investigated musculoskeletal function, musculoskeletal disorders (MSDs), and the measurement of workspace design. Having learned through this research of the strong connection between musculoskeletal function and psychological modifiers, Johnston adopted an interdisciplinary approach to research, largely encompassed by the biopsychosocial model. Her interdisciplinary approach lends itself well to her practice as an associate ergonomist, in which she is passionate about optimizing the interaction among a worker, their work and their environment to prevent work-related injury. 
Johnston's current research explores the association between work-related MSDs and work-related psychological injuries to improve occupational health and safety (OHS) programs, policies and practices. Her research examines what these burdensome injuries have in common with respect to shared work-related risk factors, hazards and OHS strategies to address them.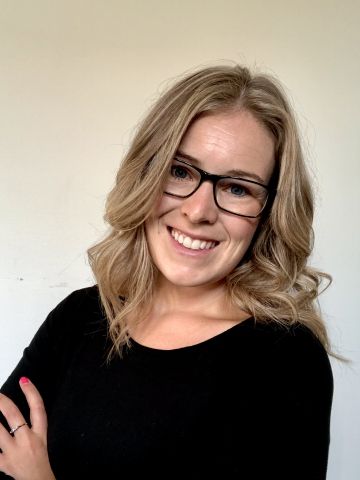 "Almost everyone has had an experience or a story about a work-related injury. While I understood the biomechanics of musculoskeletal injuries, I couldn't fully explain why MSDs and injuries happen for some people but not for others. Now, I can gather work experiences by integrating biomechanics, ergonomics and health psychology, helping me explore multiple modifiers that contribute to work-related MSDs and injuries." – Dr. Heather Johnston
Publications
Biswas A, Harbin S, Irvin E, Johnston H, Begum M, Tiong M, Apedaile D, Koehoorn M, Smith PM. Sex and gender differences in occupational hazard exposures: a scoping review of the recent literature. Current Environmental Health Reports. 2021 epub ahead of print. doi:10.1007/s40572-021-00330-8.
Biswas A, Begum M, Van Eerd D, Johnston H, Smith PM, Gignac MA. Integrating safety and health promotion in workplaces: a scoping review of facilitators, barriers, and recommendations. Health Promotion Practice. 2021 [epub ahead of print]. doi:10.1177/15248399211028154.