Dr. Sheilah Hogg-Johnson
Senior Scientist & Biostatistician
PhD, Biostatistics, University of Toronto
Staff extension
416-927-2027 ext. 2130
Dr. Sheilah Hogg-Johnson is a senior scientist and biostatistician at the Institute for Work & Health. She is also an associate professor at the Dalla Lana School of Public Health at the University of Toronto and a professor at the Canadian Memorial Chiropractic College.
As a senior scientist at the Institute, Hogg-Johnson applies her statistical expertise to "big data" to help decision-makers in Ontario's workers' compensation and occupational health and safety (OHS) systems evaluate and improve a wide range of programs. She enjoys the challenge of pulling data gathered from different organizations – such as the Ministry of Labour and the Workplace Safety and Insurance Board – to help to answer important work and health questions.
One of the longest tenured scientists at the Institute, Hogg-Johnson also led for many years the Institute's data management and analysis team. This team provides the statistical backbone to other IWH researchers, helping them design, carry out and interpret their workplace health studies.
Hogg-Johnson holds a PhD in biostatistics from the University of Toronto and a master's of mathematics from the University of Waterloo. She is a specialist in statistical methodology and prognostic modelling.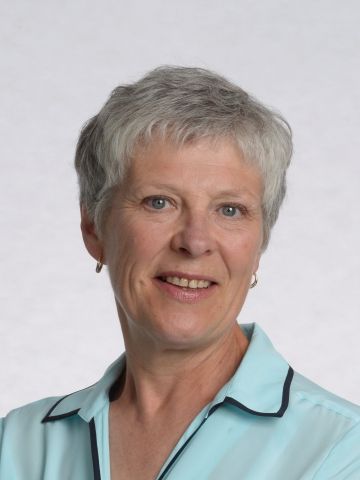 "I've been told that what I bring to the table is a knack for looking at data in novel ways. I keep my eye out for measures that may not have been thought of before. My favourite part of a research project is the part where we ask ourselves, 'So, how are we going to do this?'" — Dr. Sheilah Hogg-Johnson