Job accommodation
Job accommodations, through modifications or adjustments to job processes, work environments and/or work schedules, are a key component of stay-at-work and return-to-work programs that are designed to ensure workers with work- or non-work-related injuries or illnesses (physical or mental) are able to sustain their employment. IWH conducts a wide range of research in this area, exploring barriers and facilitators to successful job accommodation, as well as disclosure of disability and other complex issues surrounding the accommodation of injured or ill workers. 
Featured
At Work article
A two-year project is being launched at the Institute for Work & Health to mentor frontline health-care providers in occupational and environmental medicine, a first such project using the well-known ECHO model.
Published: July 7, 2021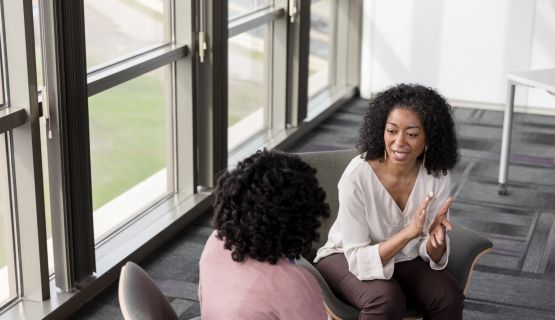 At Work article
Should people with an episodic disability disclose their condition at work? It's a complex decision. This new study looks at people's reasons for disclosing (or not) and explores whether they are linked to outcomes.
Published: February 2, 2021